Opening Arguments in Rutgers Webcam Spy Trial
Opening arguments heard in Rutgers webcam spy trial
NEW BRUNSWICK — Opposing attorneys painted very different pictures during opening arguments Friday of defendant Dharun Ravi, a former Rutgers University student accused of using a webcam to spy on his roommate's encounter with another man.
Ravi's roommate, Tyler Clementi, jumped off the George Washington Bridge in 2010 in the days following the alleged spying incident. The incident sparked a national conversation about bullying of young gays.
Ravi was indicted on 15 counts, including bias intimidation, invasion of privacy and tampering with physical evidence and a witness, as well as hindering apprehension or prosecution.
Ravi is not charged in connection with Clementi's death.
With Clementi's parents and relatives seated just behind the jury box in an overflowing courtroom, Middlesex County assistant prosecutor Julia McClure told jurors that Ravi deprived Clementi of privacy and dignity and "crossed one of the most sacred boundaries of human privacy -- enjoying the private consensual activity with another human being."
McClure said Ravi's acts were "not a prank, an accident or a mistake," but rather acts that were "mean-spirited, malicious and criminal" that were designed to "brand" Clemeni as "gay or different" and to "set him up for contempt and ridicule."
Following McClure's opening, Ravi's lead defense attorney, Steven Altman urged the jury to keep Ravi's actions in perspective. In particular, Altman reminded the jury that Ravi was barely 18 when he was alleged to have committed the acts in question, and that his youth contributed to his lack of judgment.
Ravi's parents, relatives and friends were seated on the opposite side of the courtroom.
"I can't stand here and say Dharun didn't act childish, like a boy," Altman said. "We all do stupid things in life. That doesn't mean we're hateful or bigoted or a criminal."
Altman reminded the jury that not only was Ravi innocent unless he is proven guilty but that he never "broadcast, recorded or reproduced any image" and "never intimidated anyone." Altman said the webcam images that Ravi streamed to others regarding Clementi resulted in a viewing that lasted only "two to five seconds."
Altman used the word "boy" several times when referring to Ravi, whom he said was at the stage of maturation at the time of the incident when he was "just learning what life is about."
"When we get done here," Altman said, "you're going to see that he might have been stupid, but he's certainly no criminal."
McClure came right out of the gates in her opening with a brief outline of Ravi's acts that she split into three "chapters." The first two explained the acts by Ravi and the charges that covered the initial alleged webcam spying incident on Sept. 19, 2010, as well as a second incident on Sept. 21, 2010, in which authorities allege Ravi announced the spying event on Twitter and tried to view it a second time with fellow students.
McClure characterized Ravi's actions as akin to "opening the blinds to the room to look through and encourage others to look through." She said Ravi encouraged others to watch Clementi in his private encounters with another man. The encouragement, McClure said, was the "bravado that led to his (Ravi's) downfall."
McClure then detailed aspects of how Ravi tried to cover his tracks once he got wind that authorities had discovered what he had done.
It is not in dispute that Ravi was able to rig his camera on his computer in his dorm room so that it would automatically turn on and stream images to remote locations when it was sent messages to turn on. Ravi activated the computer when Clementi was in the room with a man known only by his initial's, M.B., who is on the prosecution's witness list. Ravi streamed the images to a computer across the hall in the dorm room of his former high school classmate, Molly Wei.
Wei also was charged and was accepted into a pretrial intervention program for first-time offenders. She also is on the prosecution's witness list.
While McClure referred to M.B. as Clementi's "guest," Altman painted a more menacing picture of M.B., whom he referred to as a "scruffy, shady-looking, old, homeless, creepy older dude," who stirred legitimate concerns in Ravi about being in his dorm room, with his roommate, with the door locked.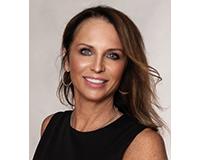 Author:
Kelly Olsen
Phone:
201-669-7520
Dated:
February 25th 2012
Views:
1,330
About Kelly: Having the right real estate agent means having an agent who is committed to helping you buy or sell...