Things To Do in Madison this Week
ScWinter break is here and if you're planning a staycation in town, we've got more than few fun and exciting activities to keep you and your family busy!
Monday — Get your week started with a free fitness class, 7 p.m. at the Madison Elks Lodge, 192 Main St. The group session will sample a number of workout programs. On the hardwood,Madison High School boys basketball hosts Chatham in a 7 p.m. crosstown rivalry matchup rescheduled from Feb. 9.
Tuesday — The Madison Public Library, 39 Keep Street, offers a number of programs to fill the vacation week, starting with a Robotics Workshop: How do you talk to a robot? It's free for children ages 8 and older, 2:30 p.m. ThePresbyterian Church of Madison, 19 Green Ave., throws its Annual Shrove Tuesday Party for families, 6 p.m. The church's annual pancake race will feature "Pancakes for Dinner," Mardi-Gras style masks and beads and a party with music, popcorn and cotton candy. Children are encouraged to dress up in costumes. On the hardwood, Dodger girls hoops hosts Morristown at 4 p.m.
Wednesday — Stories and More for children ages 2-5 and their caregivers, 10:30 a.m. at the Library. Theme-based playful stories, finger plays and songs help kids children become active listeners, learn to follow stories and participate in activities—all vital skills in building early literacy. Ash Wednesday Service at the Presbyterian Church of Madison, 7:30 p.m. in the historic Webb Chapel across fromHartley Dodge Memorial.
Thursday — Spanish/Bilingual Storytime for kids up to 6, 10:30 a.m. at the Library. Stories and songs uses Spanish and English to educate and entertain. Later, relax and unwind with a Zumba Class, 7:30 p.m. at the Madison Elks Lodge, 192 Main St.
Friday — Friday Fun with Miss Carol offers an energy-packed start to the weekend with songs, music, and dancing for children ages 2 and up and their caregivers, 10:30 a.m. at the Library. Kids of all ages can get started on their vacation weekend with a Dance Revolution Party, 2-4 p.m. at the Library.hool's out — here are some ideas for the week!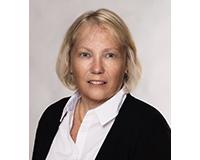 Author:
Sara McDonald
Phone:
973-615-1567
Dated:
February 21st 2012
Views:
1,416
About Sara: Sara is a critical member of the Gordon Crawford Home Selling Team. She spearheads our listing proc...