A Summer Bummer for your feet
Study Shows Flip-Flops Cause Unnecessary Feet and Leg Strain
Despite being popular summertime footwear (and year-round shoes of choice in SoCal South Beach and Hawaii), it turns out that flip-flops aren't so great for your feet .
What could be easier than slipping on a pair a easy-breezy flippy floppies and getting on with your day?
Easy as it might be, you may also be doing some damage to your feet and legs by wearing the unsupportive footwear.
A 2010 study at the University of Louisiana pinpoints all of flip-flop's downfalls, including the necessity to curl your toes to keep them on your feet.
Walking around with your toes clenched like that means your shin muscles work harder and that causes a definite strain.
Flip-flops that are lacking in heel or arch support tend to make you more flat-footed and your feet can not only slide around, but they can also turn inward.
There's definitely zero support in your typical drugstore variety flip-flops.
It is possible to find flip-flops with heel and arch support, and Dr. John Whyte, chief medical expert at the Discovery Health Channel, advises that you shouldn't wear them for long walks.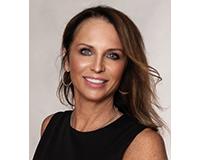 Author:
Kelly Olsen
Phone:
201-669-7520
Dated:
May 7th 2012
Views:
1,380
About Kelly: Having the right real estate agent means having an agent who is committed to helping you buy or sell...