A cheaper cell phone bill try this
It may no longer pay to commit to a cellphone contract.
As carriers like AT&T and Verizon eliminate their unlimited data options and consider raising rates on voice minutes, experts say there's growing appeal for wireless plans that let users pay month-to-month. For starters, many prepaid phones offer unlimited plans, eliminating the risk of going over on data usage. Plus, the handset selection -- once limited to feature phones and a few older smartphones -- is getting cooler, with prepaid carriers Cricket Wireless and Sprint's Virgin Mobile planning to offer the iPhone to customers as of June 22 and June 29, respectively.
Those shifts have broadened the appeal of prepaid, from its original market of consumers who wanted a bare-bones plan to those who want to talk, text and surf the web. About 30% of prepaid phones purchased in 2011 were smartphones, up from 5% in 2009, according to market research firm The Stevenson Company. (Overall, prepaid represents 17% of handsets sold, inching up from 16% in 2009.) The allure for the smartphone set? The average non-contract subscriber pays $61 -- half the average $122 bill for contract subscribers, says Ross Gagnon, an analyst with J.D. Power and Associates. (Last year, those average tabs were $60 and $84, respectively.) "It's strictly the value driving it," he says.
Still, prepaid isn't a cost-saver for everyone. Consumers currently under contract should probably wait out their agreement, says Schwark Satyavolu, a co-founder of plan comparison site BillShrink. Otherwise, early-termination fees of up to $350 kick in, eating into savings from the new, cheaper plan. Even those contract customers free to leave may find that staying put could be the better option, he says: "Prepaids can be anywhere from mildly attractive to horribly expensive."
Here's what to consider before ditching cellphone contract plans:
Plan Needs
Prepaid options vary widely: some are monthly plans for set allotments of voice, text and data. Others charge fees for each day you use your phone. Experts say only very infrequent phone users --say, those talking fewer than 100 minutes per month, who rarely use text or data -- should try a daily fee or per-minute plan. Otherwise, fees could easily tally more than the cheapest monthly plans, which offer more bang for their buck, Satyavolu says. For example, T-Mobile's $3 by the day plan offers unlimited talk, text and data. Users who pick up their handset at least 17 days of the month would spend more than the $50 price of T-Mobile's monthly plan offering the same features.
Prepaid plans can be a smart idea for parents who want to curtail a teenager's use, says Todd Day, an industry analyst for consulting firm Frost & Sullivan. "Basically when the allotment runs out, the phone stops working," he says. That aspect can also be helpful for consumers on a budget who don't want to run into overage charges, or who want to opt in for data only on certain months. But consumers who are heavy users might find that unlimited data has its limitations: As with contract plans, most prepaid data plans push users to slower speeds after a set number of megabytes per day or month.
Service Quality
Investigate before switching. All four of the big nationwide carriers have a prepaid option or brand, and quality should be consistent with contract subscribers' experiences in that area, says Satyavolu. Some regional prepaid carriers have their own networks, and others piggyback on a bigger carrier's. If a carrier doesn't have a good signal nearby, neither will a prepaid carrier using its network. And keep in mind, small carriers that piggyback often have low priority for the bigger carrier, which could affect data speeds and call quality during times of peak traffic. "They'll drop those [smaller carriers'] calls before they drop their own," Satyavolu says. On the other hand, prepaid carriers using their own networks may have smaller service areas, Day says, and can be more easily overloaded by data-hungry users.
Handsets
In exchange for signing a two-year contract, customers get a cheap, carrier-subsidized price on their new phone. Prepaid customers pay much closer to full price for the hardware. A 16GB iPhone 4S will cost $500 at Leap, for example, versus $200 under contract at Sprint, Verizon or AT&T -- although it's still a break from the full $650 retail price. The gap isn't as wide on other models, Gagnon says, although that's in part because it can take several months for a new handset to make its way to the prepaid market, by which time the contract carriers have dropped their prices. (Keep in mind that 44% of contract subscribers receive a free phone with a contract, according to J.D. Power and Associates. The rest paid $66 on an average.)
The higher cost shouldn't necessarily be a deterrent, but consumers ought to factor in the price to determine how long they'd need to stay with a particular prepaid carrier to get the savings, Day says. The purchase price can also effectively lock you in, even without a contract, since most carriers don't allow you to use phones from a competitor. That forces consumers to stay put, or eat the loss. Tech-savvy consumers may be able to find a workaround, but such moves void the phone's warranty and don't always work. "Because of the frequency differences between carriers, you wouldn't necessarily get the same performance on the device," Day says.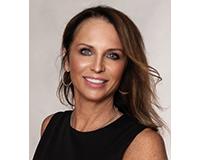 Author:
Kelly Olsen
Phone:
201-669-7520
Dated:
June 7th 2012
Views:
1,623
About Kelly: Having the right real estate agent means having an agent who is committed to helping you buy or sell...