A little extra in the Thanksgiving basket
The Warren Lions Club provides many families who would otherwise not be able to enjoy a traditional dinner with an abundant Thanksgiving Basket. This year there will be an extra little something in that basket.
No one knows better how hard the economic downturn has hit some families than those who work to provide assistance.
That includes the Warren Township Lions Club, which has been providing gift baskets with turkey and trimmings for several hundred families for about eight years, as one of its many charitable efforts.
But this year, thanks to a grant from the state Lions organization coordinated by members Doug Reeder and Anthony Franchini, the club's Thaksgiving baskets will be packed with a little extra.
"We got a grant form our district of $5,000," Warren Township Lions Club President Neil Drasin said. "And with that grant, we were able to buy 210 A&P gift cards for $25 to include in the baskets."
For many of the 300 recipients, that may mean a much richer Thanksgiving meal this year.
The 54-member club will be assembling the baskets for donation Nov. 19 at the Watchung Hills Elks Lodge, completing yet another in their lengthy list of donations. Many are familiar with the Lions' donations to the township's 9/11 Memorial, or possibly the $5,000 to $8,000 in scholarships awarded to Watchung Hills Regional graduates each year, but the club's reach extends much further.
Lions Clubs began in 1917, when Chicago businessman Melvin Jones organized a group of like-minded people in business who wanted to improve thier communities, in addition to their business concerns.
The local club organized in 1948, and soon after began holding its annual EXPO, which raises the money the club donates to dozens of causes in Warren.
"It's four-days, from 6 p.m. to 10 p.m. each night and it's a big event," Drasin said. "We probably have 7,000 to 9,000 people come."
So while it's a safe bet most in Warren have donated to the club's causes, most probably don't also know how the funds come back to the community. In addition to commitments as a partner with all Lions Clubs to help support programs and activities for people with vision and hearing problems (such as the Lions Club eyeglass exchange box at the municipl complex, or the donations to the Morristown Seeing Eye Dog Foundation and Juvenile Diabetes Association), the local club helps the library purchase large print books, the Warrenbrook Senior Center arrange programs, and graduating high seniors enjoy a safe night celebrating their graduation in an alcohol- and drug-free event (Project Graduation).
Local Scouts, the high school Band Parents Association, the Warren Middle School Peer Leadership Club and the booster clubs for the Watchung Hills Regional boys and girls basketball teams also find receive donations from the club.
If you'd like to help the Warren Township Lions Club with its myriad of projects, they welcome donations: send your to the club at PO Box 4441, Warren, NJ 07059.
"We'll be hapy with $5; we'll be happy with $5,000," Drasin said.
And you can count on someone else also being happy with your donation.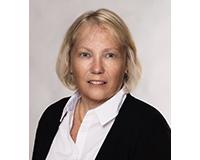 Author:
Sara McDonald
Phone:
973-615-1567
Dated:
November 16th 2011
Views:
1,230
About Sara: Sara is a critical member of the Gordon Crawford Home Selling Team. She spearheads our listing proc...