Apple to launch online music
Pandora has already run into trouble as investors digest reports that Apple may launch a rival music service.
With Pandora's shares have fallen more than 17 percent.
Apple is looking to launch their own online music. Sources told the Journal that Apple is speaking with record labels to license music for a service that would let users create their own custom music stations based on their favorite songs and artists.
The service would reportedly be targeted for the Iphone, iPad, Mac, and possibly Windows, but not Android devices. Like Pandora, Apple's service would be free and bring in sales by displaying advertisements through Apple's iAd.
The analyst believes Apple's move is aimed more at Spotify than Pandora. However, the competition could hurt Pandora as the company currently sees around 40 percent to 50 percent of its usage from iOS devices, Schindler wrote.
"Two advantages that Pandora appears to hold are ubiquity, with integration into roughly 650 devices (including all Apple's Mac and iOS devices -- though perhaps this could now be at risk), and a modest head start in rolling out local ad sales offices, which improve premium sell-through and mobile monetization rates," Mahaney noted.
But Apple holds a wide audience, many of whom could easily gravitate to a free service from the company, especially if it offers advantages over Pandora and the others.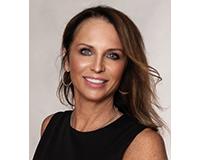 Author:
Kelly Olsen
Phone:
201-669-7520
Dated:
September 9th 2012
Views:
1,306
About Kelly: Having the right real estate agent means having an agent who is committed to helping you buy or sell...