Apr 6 2015 11420 2
Morris Plains' Lorenzo taking ClutterCrashers concept to companies
ByLisa Intrabartola,May 5, 2014 at 3:00 AM
Pete Lorenzo, the owner and founder of ClutterCrashers: "When you are organized you feel better." - (PHOTO BY AARON HOUSTON)
Clutter has a way of creeping up on us.

What starts with an innocent junk drawer can culminate in crammed cabinets and counters, overflowing office cubicles and unkempt attics and garages.
That's because our reaction to disarray tends to be universal: Look the other way.
"I saw a room that was so cluttered, I was so overwhelmed that I just ignored it," said Teresa Ferlisi of the guest room in her Hamilton home that had become a catch-all for her family of four. The same went for her disheveled basement, garage, attic and master closet.
"We've just accumulated so much stuff," she said. "Every time we try to tackle it, we barely get halfway through."
After years of trying to make sense of the mess, Ferlisi called in ClutterCrashers. Five days later, she said her home was the picture of order and functionality.
"It would have taken us a month to do what they did," she said of hiring the professional organizers in April, "and it wouldn't have been half as good."
Reconfiguring disorganized spaces is second nature to Pete Lorenzo, 41, who founded the Morris Plains-based business five years ago.
"I grew up with order and beauty," said Lorenzo, the son of an interior designer mother and Navy officer father. "My weekends were spent organizing around the house."
Lorenzo's mission is to provide clients with a clean slate to help them work more efficiently, whether that's at home or the office.
"We help busy people be productive and live a better life," said Lorenzo. "When you are organized you feel better, act better and your mind is clear."
The former director of franchise development for Sylvan Learning, Lorenzo said he first realized the power of professional reorganization in 2005 when a lawyer friend gushed to him about the closet clean-out she'd sprung for. After being downsized by Educational Solutions Company in 2009, Lorenzo recalled that chat.
"Here I was looking at a person who had everything, and she was elated about having her closets organized," he said. "So a lightbulb went off in my mind when I started looking for work.''
Newly married and unemployed, Lorenzo stopped searching for a corporate job and launched ClutterCrashers as the sole employee in May 2009.
As a male in a female-dominated industry, who was starting up a small business during a stalled economy, Lorenzo said he knew he was taking a leap of faith. But he said his confidence in is ability and the ever-growing need for professional organizers propelled him.
That first year he knocked on doors, handled all incoming work and grossed $20,000. Last year, his staff — about a dozen part-time organizers, an operations manager, purchasing agent, two technicians, one marketing professional and two sales associates — brought in $480,000 catering to clients throughout New Jersey, eastern Pennsylvania, Westchester, N.Y. and lower Connecticut.
Next on tap for ClutterCrashers is to continue their expansion into the commercial market — especially health care services and schools. Lorenzo also is considering a satellite office in South Jersey or Baltimore, and possibly franchising or licensing the business by 2015 or 2016.
"There are thousands of organizers out there, and they are all doing things differently," he said. "I want to create the largest brand in organizing and have people doing things the same way. Have one system in place that works."
Lisa Intrabartola is a freelance writer from Clinton.
Share This Story On:
TwitterFacebookGoogle+LinkedIn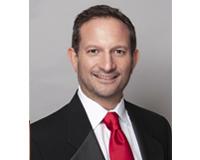 Author:
Peter Lorenzo
Phone:
973-255-9337
Dated:
April 6th 2015
Views:
252
About Peter: A Morristown native, I sell homes with pride, expertise and excitement for what this community and s...