Best Kept Secret in Student Loans
Are you scraping by, just barely able to make your student loan payments? Or maybe you're making the payments, but you're worried you'll stay in debt forever?
Don't overlook one of the best repayment options out there. Lauren Asher, an expert on student loans and the president of the Institute for College Access & Success, an independent nonprofit organization that works to make higher education more affordable for people of all backgrounds, calls it the "best kept secret" in the student loan world.
Maybe it's not a total secret, but many eligible borrowers aren't taking advantage of the Income-Based Repayment Plan, so it deserves all the attention it can get.
I recently interviewed Asher on my radio show, "Talk Credit Radio." Here is an edited excerpt from that interview:
Detweiler: Can we start off by discussing the trends in student loan debt?
Asher: Student loan debt is touching more and more people's lives every year. A generation ago, less than half of people who graduated from four-year colleges had student loans. Now it's at least two-thirds. And for the class of 2010, which is the most recent data we have, the average debt for those borrowers was more than $25,000.
Detweiler: What about default and repayment rates? Are people having trouble paying back their student loans?
Asher: Default rates have gone up recently, although they've come down from a high a couple of decades ago. They do sometimes reflect changes in the economy. Certainly it's harder to pay off your student loans when it's harder to find good-paying jobs. But what's important to know is not just how much you owe, but what kinds of loans you have that can really affect your options for repayment.
If you have several student loans, there are actually a lot of good ways to keep those payments under control even in tough times. But you need to know what those options are and how they work before you get into real trouble. One of those options is the Income-Based Repayment program.
Detweiler: Tell us about the IBR program and the benefits.
Asher: Income-Based Repayment is the best kept secret in this whole student loan debate. It has been around since July 2009. It's available to students with federal loans. So that includes Stafford Loans and Grad Plus as well as Federal Direct Consolidation Loans.
If you have direct loans or what used to be called "guaranteed" or "federal family education program" loans, whether you have had them for many years or just finished school, you can qualify for IBR if you're earning relatively little compared with what you owe.
A good rule of thumb is, if you owe as much as you earn in a year, you probably qualify. But, there's a calculator on our site -- IBRinfo -- and also a link to the (education) department site and their calculator to help them figure it out. So the nice thing is that, once you qualify, your payment each year is adjusted based on your earnings and family size.
If you earn less than 150% of the poverty line for your family size, your required payment is zero. You remain in good standing, you're not delinquent, you're not in default. And those payments -- even if they're as low as zero -- count toward either 25 years of forgiveness, meaning after you've made affordable payments for 25 years in IBR, if you still owe anything it's forgiven. Or if you work for a public or nonprofit employer and you had a direct loan, you could get forgiveness in as soon as 10 years in IBR.
IBR provides two things. One, it provides you the assurance that your payment will be fair and manageable based on what you actually earn. The other thing it does is give you a light at the end of the tunnel. Repayments will not go on forever.
Even if you hit a patch where you can't even cover your interest and your IBR payments are very low, eventually if you haven't been able to pay it all off, it will go away and you can move on with saving for retirement, paying for your kid's education and the other things you need to do.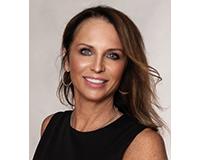 Author:
Kelly Olsen
Phone:
201-669-7520
Dated:
May 30th 2012
Views:
1,841
About Kelly: Having the right real estate agent means having an agent who is committed to helping you buy or sell...