Biden to be at Menendez Fundraiser Monday
The Morristown area is expected to be turned upside Monday afternoon, when a fundraiser forSen. Robert Menendez at a Morris Township home welcomes Vice President Joe Biden as its guest of honor.
Phillip and Barbara Sellinger, of Old Glen Road in Morris Township, will be holding the fundraiser Monday evening for Menendez, who is seeking re-election. Phillip Sellinger is a managing shareholder for the GreenbergTraurig law firm, in Florham Park. The couple has hosted other Democratic Party events at their home before, including a Morris County Democratic Committee holiday party in 2010.
The senator himself is honored to have the opportunity to have Biden in attendance.
"I'm honored that the Vice President is coming to Morristown. This is a great opportunity to let people know how we're working together to fight back for New Jersey's middle class and working families," Menendez said in a statement released through his office. "I'm very pleased that everyone has cooperated to eliminate any possible disruptions and distractions to local schools and businesses for the Vice President's visit."
Local Democrats, such as Lew Candura of the Morris County Democratic Committee, echoed that sentiment.
"I'm very honored, as the Morris County Democratic Chairman, that the Vice President of the United States is coming to Morris Township this Monday in support of Senator Robert Menendez's re-election campaign and to help fight back for New Jersey's middle class and working families," Candura, who serves as chairman of the committee, said.
The Morristown Partnership Facebook page advised people of the March 19 event and the expected traffic delays involved. "Expect traffic delays around Morristown–specifically Columbia Turnpike and Park Avenue near Route 24," according to the note.
The Morris School District issued an alert Friday afternoon via its Honeywell alert system on the Vice President's expected visit, noting all afternoon school activities would be cancelled and that schools would close an honor early.
"Extensive road closures, traffic delays and gridlock are expected between 4:30 and 7 p.m., on Monday, March 19," according to the release. "So that we may ensure that all our students arrive home before that time, all schools will dismiss one hour early on Monday. Please make appropriate arrangements for this earlier than normal dismissal and arrival home."
Morristown Mayor Tim Dougherty, however, said Saturday that there had been some error in communication regarding schools being affected by the fundraiser.
"The schools are not closing early," he said after having spoken with Superintendent of Schools Thomas Ficarra. Dougherty added that after school programs also were not expected to be affected by the event.
Phillip Sellinger noted the fundraiser was an invitation-only event and that the press was not invited to attend, and for all inquiries to be directed through the Sen. Menendez press office.
Are you OK with the expected disruptions in the area because of Joe Biden's visit, or has the whole thing got you a little perturbed? Click here to vote in our poll and leave your comments.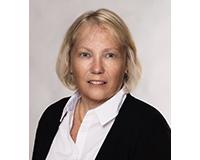 Author:
Sara McDonald
Phone:
973-615-1567
Dated:
March 19th 2012
Views:
1,104
About Sara: Sara is a critical member of the Gordon Crawford Home Selling Team. She spearheads our listing proc...