Big Brother is Watching
Big Brother is watching — and getting better at its job. At this year's Security Show expo in Japan, Hitachi Kokusai Electric took the wraps off a new surveillance camera system that can pick out your face— and compare it to 36 million records — in just one second. What's more, it can do this from live video, whereas older systems needed to analyze pre-recorded footage thus introducing a delay in the process.
Beyond just looking you up based on your face, the system scours archived footage and pulls up any clips it believes contain you, so that operators can quickly get a look at your recent activity. It has some limitations, though, such as angle (faces can't be turned more than 30 degrees left or right) and face size (at least 40 pixels square in the frame).
Hitachi Kokusai Electric plans to make the system available for sale by next spring. You can see a demonstration of its capabilities in the video above, then start planning ways to foil it should you want to escape its all-seeing gaze.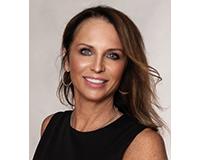 Author:
Kelly Olsen
Phone:
201-669-7520
Dated:
March 24th 2012
Views:
1,893
About Kelly: Having the right real estate agent means having an agent who is committed to helping you buy or sell...