Bike and Walk Morristown
Tonight is the regular monthly Morristown Bike Ride around town, and while it is going to be crazy warm for this Feb-brrrrr-ary ride, it also looks like it will be a little bit on the rainy side. Light up your bike, the casual ride around town takes off from Morristown Town Hall at 6:30.
This warm weather has brought a lot of people out walking and biking in Morristown, which is awesome and makes the streets and sidewalks seem so lively. Bike and Walk Morristown has also been energized by the weather, and we have a new logo, thanks to Christian Schuller. We are also working on a website and hope to have things up and running well before Bike to Work Month in May.
If you are interested in walking and biking in Morristown, please come to our next meeting on Monday, March 12 at Zebu Forno, 7 pm. We have some new pedestrian projects we are going to tackle, as well as fun bike stuff, and we are looking for people from 8 to 80+ for ideas and energy. If you are interested in a morning walking group in Morristown, Safe Routes to Schools, learning to ride your bike in traffic with confidence, or any other fun ride/walk or issue, we would love to have you join us.
8:50 am on Friday, February 24, 2012
You can also email BikeMorristown@gmail.com if you would like to be put on our mailing list, but right now the best place for updates is our Facebook page.https://www.facebook.com/BikeMorristown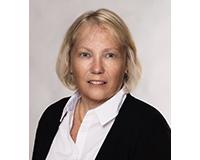 Author:
Sara McDonald
Phone:
973-615-1567
Dated:
February 24th 2012
Views:
1,151
About Sara: Sara is a critical member of the Gordon Crawford Home Selling Team. She spearheads our listing proc...