Colleagues, Friends Pay Tribute to DeCroce
More than 1,000 people—including many state officials—filled St. Peter the Apostle Church in Parsippany Friday morning to honor General Assembly Minority Leader Alex DeCroce.
The Parsippany resident died suddenly Monday night at the Statehouse immediately following the end of the assembly's final vote of its session.
DeCroce, 75, served in the Assembly since 1989 and was named his party's leader there in 2003. His wife, Betty Lou DeCroce, is a deputy commissioner with the Department of Community Affairs. He was a former Morris County freeholder.
Among those in attendance Friday were former Govs. James Florio and Christine Todd Whitman, Congressmen Leonard Lance and Rodney Frelinghuysen, Gov. Chris Christie and his wife Mary Pat, Lt. Gov. Kim Guadagno, Assembly Speaker Sheila Oliver and Senate President Stephen Sweeney.
With an American flag hanging from two fire engine ladders that formed an arch over the entrance of the church, the casket was carried in by eight pallbearers shortly after 10 a.m. It was followed by his widow, who was flanked on either arm by Gov. and Mrs. Christie, and family in a tearful procession toward the altar.

Eulogies were presented by DeCroce's son, Paul Johannesen, friend-of-the-family Justin Carifi, Rev. Tony MacNaughton of the Hilldale Park Presbyterian Church in Cedar Knolls, Richard Pompelio of the NJ Victims Law Center, and Gov. Christie.
Rev. MacNaughton, who knew DeCroce for 21 years and officiated at the couple's wedding, talked about the importance of family to DeCroce, recalling, "When his grandson was taken at birth, i watched how he held the family together in so many ways. Thank you, Betty Lou, for sharing him with us and the state."
He told the gathering, "When you needed a problem to be solved or a wrong to be righted, Alex was who you'd call. One of the ways that you can honor him the best is to use him as a model, as a template."
DeCroce's son struggled through tears as he described his father as "the greatest man I have ever known. Not only was he a great legislator, but he was an even better father. In the end, he passed away doing the job that he loved."
Pompelio, whose son was murdered, credited DeCroce with starting "the social revolution in the state of New Jersey called victims rights...He did it for everyone he knew and didn't know. I don't know how much I would have survived getting through the Victims Rights movement had it not been for Alex."
Young neighbor Justin Carific said, "This is truly the most devastating time in mine and Mrs. DeCroce's life. If I could say one thing to Mr. DeCroce it would be 'you truly are my best friend'."
Christie said his mentor will be missed.
"We do feel extraordinary sadness today but I want to remind you that the sadness we feel is not for Alex; it's for ourselves," Christie said.
He recalled DeCroce's kindness and respect for others, saying, "It was in his eyes. It was in his smile. It was in his incredibly firm handshake. It was in the way he carried himself and treated everyone else."
During the funeral Mass, DeCroce's daughter-in-law Jessica Johannesen read from Wisdom 4:7 – 15 and daughter-in-law Erin Johannesen read from Romans 8:31b-35, 37-39.

The gospel was presented by principal celebrant, Msgr. Herbert Tillyer.

Gifts were presented at the altar by grandchildren Conor, Kayla and Noah Johannesen, sister Maryanne DeCroce, and daughters-in-law, Erin and Jessica Johannesen.
"Alex was one of my earliest supporters," Whitman said. "His word was his bond. You could disagree with him over certain things but once he was your friend he was always your friend. ... He respected a difference of opinion."

Florio added, "He was a very nice man. A very active partisan, but always a gentleman...He will be missed."
After the two-hour mass, DeCroce (who was born June 10, 1936) was buried in Gates of Heaven Cemetery in East Hanover.
Note: Details of this story were provided by David Giambusso of The Star-Ledger, which provided media pool coverage of the funeral.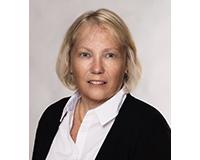 Author:
Sara McDonald
Phone:
973-615-1567
Dated:
January 15th 2012
Views:
1,219
About Sara: Sara is a critical member of the Gordon Crawford Home Selling Team. She spearheads our listing proc...