Deadly Recall Check Your Melons
This is a very serious recall. Unlike many recalls that are done just as a precaution, people are actually dying this time from tainted cantaloupes . So far this fruit is responsible for 141 illnesses, including 31 hospitalizations, and two deaths in 20 states, all from salmonella food poisoning.
Those are just the cases we know about too; it's possible there have been many more cases that just have gone unreported. According to CDC, the source has been tracked down to a farm in southwestern Indiana that distributed across the country. From California to New Jersey and plenty of other states in between, people have been falling ill from its cantaloupe
They're also investigating whether other melons may be affected. Ugh. I just want to eat food without fear. It's especially frustrating when it's healthy foods that are affected in this way. Here you are trying to do the right thing -- feeding your family fresh fruits and veggies -- and then it turns out to be all sorts of wrong.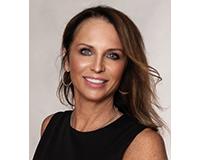 Author:
Kelly Olsen
Phone:
201-669-7520
Dated:
August 20th 2012
Views:
1,208
About Kelly: Having the right real estate agent means having an agent who is committed to helping you buy or sell...