Diet Chocolate with Half the Guilt
In an effort to make a 'healthy chocolate' researchers were able to replace about half the fat of the bars with micro-bubbles of juice.
These tiny bubbles, created using a Pickering emulsion synthesis, ensure that the chocolate still has that chocolaty mouth-feel we crave — the firm and snappy texture that melts in your mouth.
Everyone loves chocolate, but unfortunately we all know that chocolate is high in fat. However, it's the fat that gives chocolate all the indulgent sensations that people crave.
The process involves the mixing of two liquids that don't usually mix, like water and oil.
The fruit juice gives the chocolate a slightly fruity taste, but the researchers said they are also able to use a vitamin C solution instead of the juice, which would remove the fruity taste.
A way to maintain all of those things that make chocolate 'chocolatey' but with fruit juice instead of fat. This is the starting point to healthier chocolate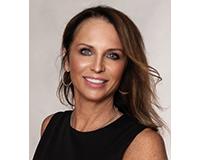 Author:
Kelly Olsen
Phone:
201-669-7520
Dated:
August 17th 2012
Views:
1,395
About Kelly: Having the right real estate agent means having an agent who is committed to helping you buy or sell...