Dont Fear The Randolph Twp Tax Revaluation
It has recently been announced that Randolph Twp, NJ will undergo its 1st tax revaluation in over 10 years.
A lot has happened in the real estate market in the past 10 years. We had a tremendous run up in prices, culminating in an artificially high market which peaked in 2005-2006. We than had a correction, with prices dropping for the next 5 years. Finally in around 2012 we started to see a more "normal" market, with modest appreciation, somewhere around 3-5% a year, depending on your market.
Real Estate tends to be a very localized market. With NY metro areas east of Rte 287, starting with Morristown, Madison and Chatham seeing less fluctuation than suburban and rural areas wets of 287, like Denville, Rockaway, Roxbury and Randolph.
Randolph Twp remains a very desirable town to live in because of the quality of schools, parks, recreation programs and affordability of modest, yet desirable Colonial homes,, typically priced between $500-$700,000. This affords opportunities for growth for many people looking for , bigger houses and properties.
Getting back to the revaluation. Contrary to popular belief this is not a vehicle by which the town is looking to raise taxes carte blanche. Rather it is looked upon as an equalization of taxes in an attempt to reconcile the wild fluctuation in prices experienced during the early 2000's.
The appraisal company will be sending out their appraisers to conduct visual, in person inspections of every property in Randolph. The 1st attempt will be unannounced, if unable to gain access a card will be left, and a request for a night or weekend appointment will be made. If both of these attempts are unsuccessful the appraisal will be estimated based upon similar properties in the neighborhood. The appraisal company estimates that they will be able to gain access to about 80% of the homes using these methods. Homeowners will have the opportunity to appeal any valuations if they so choose.
So get ready Randolph residents, the Revaluation is coming. The 1st visits will start shortly, but take heart, the full revaluation wont be complete until 2017. Lets hope that its fair and honest and will give us a better idea about the values of our homes and equalization of the tax base in Randolph Twp!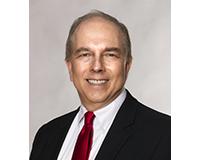 Author:
Andy Walker
Phone:
201-424-8628
Dated:
July 8th 2015
Views:
945
About Andy: Having lived in New Jersey for over 20 years, I have been a top producing Realtor and member of the ...