Facebook Organ Donor Tool
The normally camera-shy Zuckerberg told morning anchor Robin Roberts a new tool on the world's most popular social media network will allow its nearly 1 billion members to designate a donor status on their profile.
Going beyond the designation, the tool also provides users who are not registered as donors with the appropriate link to become one in their respective state.
The man at the helm of Facebook, during a first-time look at the new Facebook headquarters in Menlo Park, Calif., told GMA he hopes the presence of his social media empire will do much to bridge the divide between those who need organs and the low donor rate.
In recognizing Facebook as a means of storytelling, Zuckerberg said, "What we hope will happen is that by just having this simple tool, we think that people can really help spread awareness of organ donation and that they want to participate in this to their friends.That can be a big part of helping solve the crisis that's out there."
How the tool works is that starting today in the United States and the U.K. users can click on "Life Event" on their timeline, select "Health and Wellness" and then select the new option "Organ Donor." They can then include the time and location of their designation and include a personal accompanying story, photo or video.
During the interview Zuckerberg also revealed part of the inspiration for the tool was the death of his "friend" Steve Jobs, the late co-founder of Apple whose life was extended through a successful liver transplant.
"That definitely, I think, was something that we all had in mind as we were building this out," Zuckerberg said. "His [Jobs} story is just one of many, of people who both were able to have an organ transplant that made his life longer and he was extremely thankful for that."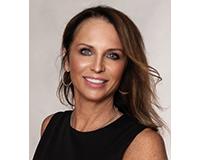 Author:
Kelly Olsen
Phone:
201-669-7520
Dated:
May 1st 2012
Views:
1,320
About Kelly: Having the right real estate agent means having an agent who is committed to helping you buy or sell...