Festival in Chatham this Saturday
As Fishawack gets closer, we know you're wondering: who will be the vendors this year?
This year vendors will bring handmade silver jewelry, sunglasses, American Girl doll clothes, marionettes, hats, children's toys, handbags, homemade soaps, skirts, accessories, tupperware, birdhouses, novelties, and children's dinnerware from the following vendors, and more:
Silver Touches
Puppets 'n String
Secret Garden Soaps
Hippie Peace Chick
Tupperware by Chatham resident Beth Salinardi
Sanna Jewelers
Van Ryzin Designs
DLK Headbands
Button Girls
Paper Cottage
Chatham Sports SHop
Jabberwocky
Right At Home
Chatham Club
Chatham Newcomers and Neighbors
You'll also have the chance to meet with local government representatives. This is the second year municipal boards will have a presence at the festival, and they will have give-aways, suggestion boxes and information on ways to help out.
The Mayor and Council of Chatham Borough will have a suggestion box and members of the council present throughout the day.
B&B Disposal: Questions about your garbage collection? Get your answers straight from the source.
Chatham Borough Farmers' Market
Environmental Commissions of the Chathams
Green Initiatives Committee
Mayors Wellness Committee / Barnabas Health
Project Community Pride
Public Arts Council
RecycleBank and Waste Management: Learn how to help the borough win a $100,000 grant from S.C. Johnson, just by recycling.
Town & Country Garden Club
Historical Society of Chatham Township
Chatham Republicans
Chatham Borough Democrats
As always, Fishawack will have plenty of food vendors serving your favorite meals, including, well fish ... and chips. Also available will be fried shrimp, Philly cheesesteaks, London broil sandwiches, fried ravioli, barbeque ribs and chicken, pulled pork, funnel cakes, zeppoli, fruit smoothies, crepes and drinks.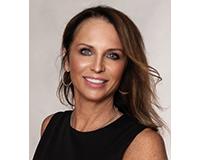 Author:
Kelly Olsen
Phone:
201-669-7520
Dated:
June 7th 2012
Views:
1,203
About Kelly: Having the right real estate agent means having an agent who is committed to helping you buy or sell...