Film Festival this Weekend in Morristown
Join the Schiff Natural Lands Trust this weekend, June 1 and 2, in a celebration of our global and local environments at the organization's Fourth Annual Schiff Nature Preserve Film Festival. Attendees (recommended ages 8 and up) are invited to meet at the Nature Preserve at 339 Pleasant Valley Road at 6:30 and take a short night hike out to the Woodbadge Lodge Theater to view the award-winning selection of films hand picked for 2012.
This annual event is a hallmark of the coming season of outdoor activities, and is made possible by national organizations like Wild & Scenic on Tour and South Yuba River Citizens League (SYRCL) as well as local sponsors, King's Supermarkets, The Willow School and Mendham Capital Management. Films chosen for this year's festival were selected from the nearly 125 movies shown at the three-day Wild & Scenic Environmental Film Festival in California.
This weekend, take a short trip through environmental change with Schiff, as they invite you to travel the globe with adventurers in Towers of Ennedi; learn about some of the most concerning environmental trends of our time in The Story of Bottled Water and One Plastic Beach; meet environmental movers and shakers in A Liter of Light, Second Nature: The Biomimicry Evolution, Weed War, Corner Plot, and Brower Youth Awards film; and finally, go back to our human roots with Yelp: With Apologies to Allen Ginsberg's Howl, Tuned In, and, Eel*Water*Rock*Man.
With every passing year, the Schiff Film Festival has begun to encompass more than just the films, though. Schiff's Executive Director, Marissa Hartzler explains, "The best part of the festival is that is has become a fixture in our community. Some fans of Schiff's festival consider this event the unofficial start to their summer. Our hope is that the combination of the beautiful location with these amazing films inspires viewers to explore something new in nature once the festival is over."
If you do leave the festival feeling inspired, rest assured that all proceeds benefit the Schiff Nature Preserve. They're dedicated to educating the community and caring for their more than 14 miles of nature trails currently open to the public for education, exploration, and environmental research.
Tickets are limited, about 100 per evening, and are $15 each. They're available online at www.schiffnaturepreserve.org, or over the phone at (973) 543-6004. Or, stop by the Schiff Nature Preserve, Base Camp Adventure Outfitters in Bernardsville or Mendham Books in the King's Shopping Center to pick them up in person.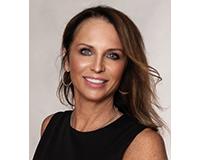 Author:
Kelly Olsen
Phone:
201-669-7520
Dated:
June 1st 2012
Views:
1,250
About Kelly: Having the right real estate agent means having an agent who is committed to helping you buy or sell...