Find your unclaimed money
Take 5 minutes to do a quick online check for funds you might have lost track of.
The federal government wants to return more than $150 million to us, but can't figure out where we live.
The IRS said at the end of November that nearly 100,000 Americans had unclaimed tax refunds, with an average check of $1,547 waiting. But if you're thinking you'd never leave money like that on the table, think again. According to the National Association of Unclaimed Property Administrators, state agencies are holding more than $32 billion in unclaimed funds.
About one in eight people have unclaimed property waiting. So even if you don't, someone you know probably does. Checking is free and takes only a few minutes, so there's nothing to lose. Here's how you look:
Start with the state you live in. Every state has an agency that maintains records on unclaimed property, including money in old bank accounts, life insurance policies, contents of safe deposit boxes, certificates of deposit, and uncashed checks. You can find a link to those agencies through the National Association of Unclaimed Property Administrators. After you check your current state, try all the states you or your immediately family have ever lived in. MissingMoney.com lets you search several states at once, but not all. Some states don't participate, so you'll have to check them individually.
Check with national agencies. There are other sources to check with, most of which focus on a single type -- like pensions. USA.gov has links for getting unclaimed money from several different sources. Among them:
Trace old stocks. Old stock and bond certificates can still mean money if the company merged with another or changed its name. However, unlike claiming other kinds of money, this isn't free. The SEC has a list of resources for researching old stock certificates, but they all charge a fee to do it. If you don't think it's worth the fee or you find out the stocks are worthless, you still might be able to sell them as collectibles.
Double-check and keep track. If you ever receive offers by email that want to charge a fee to find lost cash, don't bite. Simply contact your unclaimed property state agency and see what you have coming. You should never have to pay money to get money.
Then make sure you never lose money again: Cash all checks you get without delay, always update your mailing address ASAP, and
create a will
and inventory your financial assets so your loved ones know where they are when you're gone.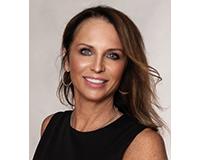 Author:
Kelly Olsen
Phone:
201-669-7520
Dated:
December 27th 2011
Views:
1,202
About Kelly: Having the right real estate agent means having an agent who is committed to helping you buy or sell...