Five Anti Aging Wrinkle Fighting Foods
This is the 3rd post in a series of 5 supporting "Wellness Week 2012
When seeking wellness for your skin health and appearance, you cannot neglect the importance of the foods you eat. The following five foods are brilliant supporters of your skin's wellness (they're delicious too!)
Beets: Beating down puffiness
The element that makes beets red is the same element that makes them one of the most powerful antioxidants available for our diet and our skin. Anthocyanin's neutralize the bad enzymes that breakdown connective tissue. When the breakdown is prevented, the blood system is better able to repair cell-building proteins. This makes for a stronger support system for the epidermis as well as helping the skin be a more efficient organ for respiration and absorption—all vital for optimal skin wellness.
Tip: Cut the greens & the tips off of a bunch of beets. Quarter the beets and toss them in a little olive oil and some sea salt. Roast at 400 degrees for 35-40 minutes. It's like eating candy!
Green Tea: The elasticity elevator
It is well know that green tea is a super-food, but here's why it is amazing for your skin's wellness. Green tea releases ECGC (Epigallocatechin-3-gallate) the compound that is believed to make green tea so highly antioxidant, which prevents damage to the elastin by destroying the free radicals before they can do their damage via inflammation. It also helps support the regeneration of skin cells improving the overall quality of the renewal process.
Tip: A cup of decaffeinated green tea, and a square of dark chocolate before bed could be the secret behind the fountain of youth.
Kale: Powerful wrinkle fighter
Kale is full of vitamin A, which stimulates collagen growth and blood vessel formation. This creates a strong structure to support the skin—wrinkles only form when there is no support below them. Kale is also an important source of vitamins C and K and manganese. Manganese releases the enzyme that makes it possible for the body to properly use vitamin C.
Tip: Tear up enough kale leaves to make one cup and put on a stove top with 1 ½ cups of organic chicken or vegetable broth and heat until hot and wilted. This makes an awesome afternoon pick me up.
Oysters: Bring a bright, youthful glow
Four or Five oysters is all you need to provide your skin with an amazing balance of A, B and C vitamins, as well as selenium which helps to prevent wrinkles.
The B vitamins help to increase the production of new, healthy skin cells, and A and C vitamins fight the damaging free radicals so that your healthy skin cells stay healthy longer. These little pearls of the sea also supply the daily-recommended amount of important minerals such as zinc, copper, calcium, magnesium and iodine. The combination of these vitamins and minerals has proven to be wrinkle fighting by maintaining the structural support of the skin's tissue.
Tip: Either eat them freshly shucked, or roast them on the grill (cup side down) until they open.
Sardines: Ambush the inflammation
Sardines are one of the best sources of omega-3 fatty acids serve to reduce inflammation and make all of our cells/systems run more optimally. Sardines are also good sources of B6 & B12, which are integral in the development of new skin cells.
Tip: Sardines on top of a salad would be awesome, but if you really don't care for them, try mashing them up into a paste and mixing it in with your spaghetti sauce—delicious!
To find out more about all the exciting events and discounts for Wellness Week 2012, click on the SpaFinder image.
_______________________________

Jackie Bernardi is a highly sought after skin care consultant and licensed Esthetician with a specialty in medical esthetics. In 2010, she created the Personal Skin Solutions' programs. These programs are designed to provide a complete and thorough understanding of each individual's very specific skin care needs so that they can obtain exceptional results. The recent launch of the website, PersonalSkinSolutions.com has allowed her the opportunity to follow her true calling: helping women everywhere achieve health, beauty, and confidence through their skin. Jackie lives in Newport Beach, California with her husband, their kids, and a crazy Vizsla pup "Archie."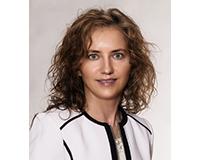 Author:
Dorota Kundera
Phone:
973-867-8134
Dated:
May 21st 2012
Views:
1,240
About Dorota: Customer always comes first! Integrity – Care – Results! I love helping people sell and buy h...