Four Housing Market Trends
Should you take the homeownership plunge or steer clear until conditions even out?
That's the dilemma facing many Americans this year as they weigh the benefits and risks of wading into a treacherous housing market.
The current landscape is rife with uncertainty, with mortgages remaining a huge stumbling block for would-be buyers, along with home values continuing to drop, according to recent data.
Still, there are a few themes housing market experts are looking out for in the near future:
Flat market overall. Sales and construction data have been a mixed bag this year, and it's likely to stay that way.
While home sales and construction might pick up modestly, a more robust increase will be tempered by lingering concerns about the job market and economic turmoil abroad. That means a significant number of potential buyers will remain on the sidelines, say Mitch Hochberg, principal at New York City-based Madden Real Estate Ventures.
"With the unemployment numbers as high as they are, even with some minor reduction as we've recently seen, it's still an overriding issue that impacts consumer confidence," Hochberg says. "As such there are still many people afraid to make one of the most major financial decisions in their life."
Layer those concerns with a contentious presidential race, and it's no wonder Americans have doubts about what the future holds.
"There's just a huge amount of uncertainty that the consumer has and that's primarily driving the market," Hochberg adds.
Bidding wars, tough competition with investors. Just flip on recent episodes of HGTV's House Hunters and more often than not, you'll see an exasperated young couple who has lost multiple properties to bidding wars.
[Read: 3 Trends in Mortgage Finance for Spring 2012 (and Beyond).]
Despite what your television is telling you, bidding wars are by no means a national trend, but in some of the nation's hottest real estate markets, multiple buyers and investors are duking it out over lucrative properties.
"You wouldn't think you would have to compete with buyers in this market, but I hear that a lot," says Polyana da Costa, who covers mortgage finance for Bankrate.com. "Even in Florida, where the foreclosure crisis was pretty bad, you're dealing with multiple offers, and they're not just coming from investors."
A lot of it is the old supply-and-demand laws—in some of these hot markets, there is a limited supply of housing inventory that is up to par for current buyers. That scarcity translates into multiple offers and higher home prices, a good development in many realtors' eyes.
Average buyers are also finding themselves competing with investors, who tend to have the upper hand when it comes time to close a deal. Investors are often preferred by banks and sellers looking to make a quick sell, and many times are armed with easy cash offers. Average buyers tend to need financing to make a home purchase, which can stall a deal and leave the seller or bank on the hook for payments and maintenance for longer than they had hoped.
More foreclosures, more price declines. Recent home price data shows values are still dropping in most metropolitan areas around the country, in large part due to sales of foreclosures, which usually sell at significant discounts and drive down prices.
In the wake of the national mortgage settlement, which helped provide more clarity about appropriate foreclosure practices, most experts anticipate more foreclosures on the market in the coming months.
"We'll continue to see foreclosures for the next year to 18 months," says John Tashjian, principal at Centurion Real Estate Partners. "But the rate of foreclosures has begun to slow and that [inventory] is being absorbed."
[Read: U.S. Homeownership Rate Sinks to 15-Year Low.]
That means in the near term, home prices could take another hit on their way down to bottom. Still, Tashjian and other experts are optimistic that the table is set for a stronger housing recovery later this year or early next year.
"Lending is starting to come back, there's job growth," Tashjian says. "I'm optimistic in this quarter for the first quarter in years."
More rental demand. The twin forces of an improving job market and lingering foreclosures have contributed to the spike in rental demand, as more young people and former homeowners look to put a roof over their heads.
"The multi-family rental market has been incredibly strong over the past 3 years and [will] probably continue to increase in terms of rental rates and scarcity of product," Hochberg says, adding that increased rental costs could push some to consider making the move from renting to homeownership.
"The high cost of renting will start to push some people back into buying," Hochberg adds. "You can start to see that in certain markets such as New York City, where the multi-family market has grown precipitously."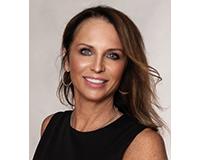 Author:
Kelly Olsen
Phone:
201-669-7520
Dated:
May 21st 2012
Views:
1,293
About Kelly: Having the right real estate agent means having an agent who is committed to helping you buy or sell...