GET READY FOR THE BIG GAME
GET READY FOR THE BIG GAME. By Pete Lorenzo Owner Founder CLUTTERCRASHERS as seen on NBC & THE ORGANIZING CO.
Getting more homes organized to sell this spring than any other year, it's nice to see the real estate market start getting some much needed traction! I am a true believer in the home sales process being good for the market, for buyers, sellers and most of all…the property itself.
The sale of a home is a intricate process and along the way there are key checks and balances that work on behalf of both parties and for the home. Getting through this process takes buyers, sellers, agents, lawyers, inspectors, and appraisers.
Those of you in sales know that it takes 3 seconds to make a first impression, if only homes could talk for themselves.
Pretending they do. I can hear them say… "Pete, how are we going to have people come in here. There's 35 years of stuff in my basement, attic and closets. I'm felling a stuffed to the gills. At the least make me look good for the big game!
If the home really want to get bold it would blurt out… " I've been telling them for years to do this, it takes time to decipher items, clean me out and get ready".
My recommendation is to start early. At least 3 to 6 months before you think about putting your home on the market. I recommend doing this prior to bringing anybody in to represent or doing repairs. I'll quote Donald Trump " If you're going to sell a car, spend the money to get it detailed prior to showing".
Start with getting like items together then dive into the decision making process.
Call us for free consultation. Between ClutterCrashers, and new Brand The Organzing Co. our moving partnership and staging professionals you are in good hands.
Call 1-888-216-7944 www.cluttercrashers.com or www.theorganizingco.com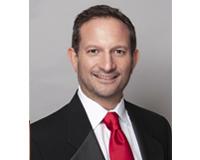 Author:
Peter Lorenzo
Phone:
973-255-9337
Dated:
May 30th 2015
Views:
228
About Peter: A Morristown native, I sell homes with pride, expertise and excitement for what this community and s...