Get Out: A Filling Weekend of Events
We know that, once the weekend hits, sometimes it can be hard to decide what to do. Recover from a taxing week? Go all out and be completely knackered come Monday? Somewhere in-between? It is our hope (nay, our wish) that this weekend planner helps you find that balance between "wow" and "zzz."
And, hey, if you're hungry, this weekend is surely going to fill you up.
Burton Cummings
When/Where: Friday at 8 p.m. at Mayo Performing Arts Center, Morristown
Why Go: You're a fan of the former The Guess Who singer.
Cost: $37 to $57

Saturday Morning Road Ride from Marty's
When/Where: Saturday at 8 a.m. from Marty's Reliable Cycle, Morristown
Why Go: Just because it's winter doesn't mean you're hibernating!
Cost: Free
Dads & Babies Monthly Morning Out
When/Where: Saturday, 10 a.m., Postpartum Place
Why Go: Michael Worth, PhD, a developmental psychologist, hosts this play date to help new fathers be as actively involved with their children. Kids from 7 days to 1 year welcome, including twins and premature babies.
Cost: $10
Annual Italian Dinner
When/Where: Jan. 21, noon, First Baptist Church of Madison, 34 Cook Ave.
Why Go: The Church's Women's Ministry's annual dinner offers a choice of lasagna or spaghetti along with a generous helping of fellowship.
Cost: $10
Chicken Dinner
When/Where: Saturday, 5:30 p.m., American Legion Post 423, 28 Legion Rd., Oak Ridge
Why Go: Because who doesn't love a hearty dinner on a cold winter's day?
Cost: $9 for adults, $7 for kids age 7-12, younger than 7 free
Beefsteak Dinner to Honor Adrian Simone
When/Where: Saturday, 6:30 p.m., American Legion Post 279, 133 Main Street, Lincoln Park.
Why Go: To enjoy beefsteak, beverages, tricky tray and music by Farmer Phil Band in an event to honor Marine Lance Cpl. Adrian Simone, a Montville Township High School graduate who was injured in Afghanistan.
Cost: $40. For tickets call Harry Bartsch: 973-975-8581
Dave Reilly's Comedy Adventure Tour
When/Where: Saturday at 7 p.m. at Parsippany Police Athletic League, 33 Baldwin Road, Parsippany
Why Go: To enjoy adults-only beverages and family-friendly humor while supporting the PAL's work for youth
Cost: $55; purchase via Paypal
Madison Marching Band Pancake Breakfast
When/Where: Sunday, Jan. 22, 9 a.m., Madison Elks Lodge, 192 Main St.
Why Go: All-you-can-eat breakfast of pancakes, sausage and bacon, and all the thrilling stories that the Marching Dodgers can tell!
Cost: $6
Chocolate Festival
When/Where: Sunday at 11 a.m. at Marty's Reliable Cycle, Morristown
Why Go: Because you love chocolate, you love the NJ Youth Chorus, you love Marty (admit it, it's the 'stache).
Cost: $10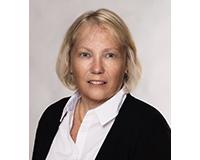 Author:
Sara McDonald
Phone:
973-615-1567
Dated:
January 19th 2012
Views:
1,284
About Sara: Sara is a critical member of the Gordon Crawford Home Selling Team. She spearheads our listing proc...