Goffins Gift Shop now open in Morristown
That was fast: Goffins open Morristown gift shop in Scotti's old digs
Posted by Kevin Coughlin on January 26, 2012 · Leave a Comment
Barry and Marilyn Goffin like to work fast.
This week they opened the doors to 23 South, a gift boutique that occupies the busy Morristown corner that Scotti's Record Shop called home until last month. Scotti's consolidated in Summit after a quarter-century at South and DeHart streets.
"It all happened so fast," said Marilyn, who began the shop's "soft launch" on Tuesday at Barry's urging. A formal grand opening is a couple of weeks away. Curious shoppers have been trickling into the coral-colored space, and the early reviews are positive.
Please click icon below for captions.
"I really like it a lot," said Danielle Cuneo, who moved to Morristown from Summit last fall. "I like to boutique-shop. I'd like to see more of this. It's nice to see small business owners in this economy taking a chance."
She helped the cause by buying a bracelet.
The shop features jewelry by Troll Beads, handbags by Vera Bradley, gifts by Beatriz Ball and Julia Knight, Godiva chocolates, and candles by Lafco and Seda France, among other brands. The opening marks a homecoming of sorts for the Goffins, who live in Morris Township and have a Hallmark store in Rutherford.
Barry operated a Hallmark shop on the Morristown Green until 1994, and Marilyn's family owned Lobell's, a children's clothing store that outfitted many youngsters over the years.
The couple came back because they were convinced Morristown's downtown is on the rise, thanks in part to the 40 Park and Vail Mansion luxury condos.
Among Thursday afternoon's visitors were girls from Morristown High School and employees of the Morristown & Township Library.
Lee Winans was meeting girlfriends for lunch at Urban Table, a South Street restaurant that opened last year, when she noticed 23 South, one of four new boutiques in town. (Top This opened late last year; Willow Street started welcoming customers on Martin Luther King Day and Cheeks Boutique is coming soon.)
"Every day, it's something new," said Lee, who was greeted warmly by Marilyn. "I'm just so glad to see retail in Morristown, and not a bank!"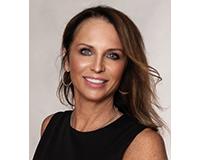 Author:
Kelly Olsen
Phone:
201-669-7520
Dated:
January 30th 2012
Views:
1,176
About Kelly: Having the right real estate agent means having an agent who is committed to helping you buy or sell...