Highway Renamed Ronald Regan
The Great Communicator" may soon have a stretch of New Jersey highway named after him.
Under a bill introduced earlier this year by Republican legislators in the Deomcrat-controlled Assembly, the late President Ronald Reagan would have a state highway in northwestern New Jersey named in his honor, according to a Newark Star-Ledger article.
In February, several Route 15 business owners were split as to whether naming the highway after Reagan would help sales.
Only one former president — Warren Harding — has received such as an accolade in New Jersey, with a 4-mile section of Route 48 in Salem County named in his honor, according to the article.
If approved by the state Assembly and Senate, and then signed by Gov. Christopher J. Christie, the proposed legislation would designate Route 15, a 19.5-mile state highway in northwestern New Jersey, as the "Ronald Reagan Memorial Highway."
Naming Route 15, which stretches from Frankford Township in Sussex County to Dover in Morris County, in Reagan's honor would not change its official numerical designation, regardless of its honorary name, state Department of Transportation spokesman Timothy Greeley told the Star-Ledger.
The name change would require putting up two to four blue rectangular signs on the side of the road, one at each entrance, he told the newspaper.
The legislators who proposed the name change would be responsible for paying for the signs, said Greeley, who told the Star-Ledger he didn't know how much the signs would cost.
Reagan, a former Hollywood actor, visited South Jersey in September 1984, stumping in Hammonton, Atlantic County, as he sought a second term. During that visit, Reagan famously referenced the songs of New Jersey native Bruce Springsteen. Soon after, Springsteen asked Reagan's campaign to stop using his song "Born in the U.S.A" as its theme song.
Reagan died in 2004.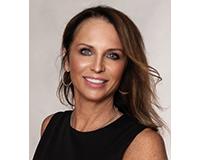 Author:
Kelly Olsen
Phone:
201-669-7520
Dated:
May 14th 2012
Views:
1,181
About Kelly: Having the right real estate agent means having an agent who is committed to helping you buy or sell...