Home Depot Earnings Surprise
Sign of a Housing Bottom?
By Jeff Macke | Breakout – 2 hours 7 minutes ago
Home Depot (HD) is in the news this morning after earnings grew 32% in Q4 2011. The nation's largest home improvement retailer reported fourth quarter earnings results that surprised the Street on both the top and bottom line, though guidance was in-line with expectations.
Couple Home Depot's results with impressive performance by both the Home building ETF (XHB) -up 17% ytd- and typical laggards like Pier 1 Imports (PIR) -up 50% from last October- and the question must be asked: Have we finally marked a long-awaited bottom in the American housing crisis and, dare to dream, the U.S. economy as a whole?
In the attached clip I discuss the possibility with Henry Blodget, CEO of Business Insider and co-host of The Daily Ticker.
Noting "signs on life" in housing starts and analyst ratings, Blodget suggests the economic recovery may have caught some flatfooted. In the case of the home building sector, simply not getting worse is tantamount to a huge upside surprise.
"At least we're back to average," he says about house prices, relative to what people are earning and the cost to rent.
An improvement in housing overall doesn't mean an end to the glut of unsold homes. Just like politics, all building stats are local. Regions carrying out-sized inventories of housing such as Las Vegas aren't going to see a boom in housing starts. Despite the continued gloomy outlook for the worst communities, a revival in building in areas with constrained supplies make the overall picture look better than it is.
In terms of stock appreciation and relatively sanguine economic outlook, this may only be a function of "expectations catching up with reality," notes Blodget. Corporate margins may be peaking but actual corporate growth generally requires a step back on the profit side as companies finally put some cash to work investing in their businesses.
Is the bottom in for housing, the economy or, dare to dream, both? Possibly.
Does that make Home Depot et al raging "buys" despite recent gains? As is always the case, that's open to interpretation. Home Depot itself issued in-line guidance and attributed some of the performance in Q4 to warmer weather, suggesting the picture remains murky even for those closest to the housing market.
Add it up and we're going to have to let the democratic process decide: Is the apparent bottom in housing a sign of economic life or merely another headfake? Let us know in the space below or drop me a Tweet @Jeffmacke.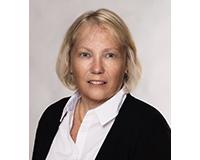 Author:
Sara McDonald
Phone:
973-615-1567
Dated:
February 21st 2012
Views:
1,039
About Sara: Sara is a critical member of the Gordon Crawford Home Selling Team. She spearheads our listing proc...