How Alcohol Affects Your Skin
Though the season of overeating and overdrinking is behind us, you may still be interested to know about the impact of one too many cocktails on your skin. In addition to exposing yourself to ill health, excessive alcohol consumption can also damage your skin. Often, signs of premature aging are evident. And, the effects are most obvious when observing the skin of those who have been drinking habitually for several years. Yet, even individuals who consider themselves light drinkers, can run the risk of exposing their skin and their general health, to a host of potential issues.
While there aren't any established international guidelines for the maximum amount of alcohol an individual can safely consume, many countries do issue their own guidelines. In general, most Western countries state that men may consume between 2 to 3 drinks per day and women 1-2 drinks per day without ill effect. There are exceptions including individuals experiencing health issues, the elderly and pregnant women.
In this post, we'll examine the effects that alcohol can have on your skin. We'll also look at how it affects your body's internal environment and its impact on your skin at a cellular level.
Alcohol And Vitamin A
Vitamin A is a substance found within the body that is directly responsible for some important tasks related to skin. First, it promotes skin cell turnover, which helps to push new cells to the surface. As a result, the skin enjoys a healthier appearance. Second, vitamin A has antioxidant properties that can help to reduce damage caused by free radicals. Because free radicals can cause the breakdown of collagen fibers and elastin, limiting their spread throughout the body preserves the structure and flexibility of the skin.
Alcohol intake can also reduce the level of vitamin A within the body. As implied above, this leads to two problems: lower skin cell turnover and a decreased ability to fight free radicals. The former causes the skin to begin appearing sallow as dead cells accumulate on the surface. The latter allows free radicals to spread, thereby accelerating the deterioration of collagen and elastin. That eventually leads to the emergence of fine lines and wrinkles.
Other Effects
Excess consumption of alcohol can also have a dehydrating effect. When a person has had several drinks, their body will often divert oxygen and blood to the liver and other organs. As this happens, the skin loses important blood circulation. Another impact of alcohol is the result of widening blood vessels. If you have ever observed a person who has consumed several drinks, you may have noticed a flushing across their face. This is due to widening blood vessels and broken capillaries throughout the skin. It may also worsen the symptoms of rosacea.
Reducing Consumption
An occasional drink isn't likely to have severe, long-lasting effects on your skin's appearance. And, alcohol isn't all bad. Studies suggest that it may reduce your risk of heart disease and possibly reduce your risk of diabetes. The antioxidants found in red wine may also help to increase good cholesterol levels. Alcohol's impact is most prevalent when consumption habits are more extensive. By limiting your intake of alcohol, you can help preserve your body's supply of vitamin A. That will limit the damage caused by free radicals and help accelerate skin cell turnover.
By all means, enjoy a glass of wine with friends, watch the sun set with a cocktail or celebrate a special occasion with a glass of champagne. Consume in moderation and your skin and your health will thank you.
Sharmani Pillay is a Registered Pharmacist who specializes in anti aging skin care. She owns and operates an online skin care store at www.PharmacyMix.com.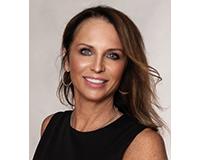 Author:
Kelly Olsen
Phone:
201-669-7520
Dated:
January 28th 2012
Views:
1,234
About Kelly: Having the right real estate agent means having an agent who is committed to helping you buy or sell...