How to Boost your Appraisal
According to the National Association of Realtors, a whopping 33% of all contracts were cancelled in January, 2012. This is up from just 9% in January 2011. NAR says one of the primary reasons for these elevated levels of cancellations is due to low appraisals.
Looking to sell your home or do a refi? Then you may need to boost your appraisal.
Here's how:
Check Comps
While it's technically the appraiser's job is to derive a base for your home's value based on the recent sales prices of homes that are comparable to yours — comparable in terms of location, size, condition, and age (in this order) — you need to do your due diligence as well. Get about 6 comps ahead of time. Start your research on Zillow.

Talk to those "in the know"
You also want to talk to neighbors (They may know of pending sales or properties that sold without the help of a Realtor; that can mean it wasn't posted on the MLS, real estate agents (they may have more refined comps readily available), your local assessors, and others to better self-educate. Why? "You can't rely on them wholeheartedly," says real estate expert, Jim Lumley, of Amherst, Mass. "While some are trained, highly skilled/competent and know the market, others are not." That leaves plenty of room for error. They may even be looking at comps in the wrong ZIP code, he says. "A three-bedroom ranch that is similar to yours but in the next town over could have an entirely different pricing structure."
Highlight value-added features
One of the first things the appraiser — picked at random and ordered through a third-party appraisal management company — is going to do is come over to your house to inspect its condition. While keeping it well-maintained (clean and clutter-free, from the outside in) is always a smart thing to do, think about what distinguishes it from homes that are similar to yours, and therefore makes it more valuable, says Sara Stephens, president of the Appraisal Institute. Do you have an extra half bathroom, a finished basement or other features that are not necessarily detailed in the assessing records? Do you have the biggest yard on the block? Is your home located in a more scenic area than the comps in your neighborhood? "Respectfully tell them what you know," treating the appraiser as a member of your team, says Stephens. "It will increase the odds of your getting a fair and accurate assessment."
…and improvements/upgrades
Did you install energy efficient windows? New insulation in the attic? Central air? New roofing? Flooring? Heating system? Plumbing? "Make a list of all the home improvements you've made over the years – as well as the costs — and don't be shy about providing the appraiser with this list," says Paradise-California based appraiser, Doreen Zimmerman, author of Challenge Your Home Appraisal. "We welcome the input." Just don't mention projects/various maintenance work you intend to undertake. You don't get credit for unfinished business!
Appeal
If you're unhappy with your home's valuation by the appraiser (the process takes about two weeks; you can get a copy of the appraisal from your lender), you can always challenge it. Most lenders have an appeals process, but keep in mind that a successful rebuttal is going to depend on your ability to support your case, says Zimmerman. "You can't just go in there and insist that your home is worth more than its appraised value." Keep your emotions out of it, and present the facts only. "When you make your case to the lender, you have to prove that there was an error, a series of errors, or omissions — such as comps that should have been taken into consideration but were not. If you are dissatisfied/getting a run around, or otherwise not yielding the kind of results you feel you deserve, you can always take your case to a higher level — your state's appraisal board.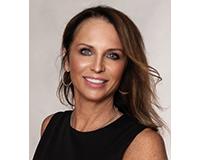 Author:
Kelly Olsen
Phone:
201-669-7520
Dated:
March 20th 2012
Views:
1,240
About Kelly: Having the right real estate agent means having an agent who is committed to helping you buy or sell...