How to Stick to Your New Years Resolution
How To Make Your Own New Year's Resolutions And Stick To Them All Year Long
The New Year comes with a lot of changes. It is the time when we all want to start fresh. If you made a lot of blunders in the past year, it is time to make your New Year's resolution – at least that's the line of thinking for many people at this time of the year. However, many people come up with their resolutions, but hardly adhere to them at all.
But stress not! Here are simple guidelines that will make you stick to your New Year's resolutions:
The New Year is just like any other day - You must realize that making your resolutions on this day is just like any other day. Do not put a lot of emphasis on the resolutions you make. This in itself often causes tension. Treat the New Year as a channel and vehicle for change in your life, nothing more. In fact, if it helps, your first resolution may be that you will make a list of the rest of your resolutions by February 1st or another date.
Flash Backs - You need to look back and reflect on the things you have done. If you find some of them were not necessary, you need to put them on your resolution list. This will make you follow them up and change. In short, history doesn't need to repeat itself. Live better by learning from your past.
Reviewing different areas - Think of the aspects in your life that are working well, and focus on your positive traits and skills in these aspects as you create new resolutions. Plus while you're at it, you also need to change the resolutions you have been making in the past that don't work. In short, do not focus on the same old aspects that you have always failed to implement. Maybe you need new deadlines or other key elements in your resolutions. Just make sure you don't set yourself up for failure.
Writing down - If you put the resolution down on paper, it will be easier for you to memorize and keep handy. And tape a short version to your bathroom mirror to see each day.
Follow these steps and you will have a brand new year. It is time for new actions, new dreams and a new lifestyle all together.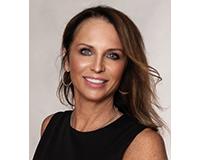 Author:
Kelly Olsen
Phone:
201-669-7520
Dated:
December 19th 2011
Views:
942
About Kelly: Having the right real estate agent means having an agent who is committed to helping you buy or sell...