Judge Orders Roxbury Landfill closed
Acting quickly on a lawsuit filed by neighbors of the Fenimore Landfill in Roxbury Twp, NJ, a Superior Court Judge ordered the trash facility to close.
Judge Philip Maenza, sitting in Morristown, issued a ruling Monday that the landfill operators, Strategic Environmental Partners, should "cease and desist" accepting materials.
The dumpimg has caused and will continue to cause "an extreme nuisance in the form of a wickedly noxious rotten egg odor. along with a constant influx of dump trucks causing great annoyance" Maenza wrote in his emergency ruling issued on New Years Eve.
The landfill, closed since 1977, reopened in 2011 with plans to close it, cap it and install a solar facility. The ruling by the judge is a victory for local residents seeking to protect their property values!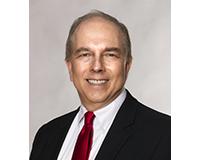 Author:
Andy Walker
Phone:
201-424-8628
Dated:
January 2nd 2013
Views:
907
About Andy: Having lived in New Jersey for over 20 years, I have been a top producing Realtor and member of the ...