MORRIS COUNTY SPRING SELLING SEASON
So the snow has melted, the days are getting longer and the temperatures are rising. Does this mean that the Spring Homeselling season is ready to heat up as well?
The answer is YES and maybe NO. Does this sound like a cop out answer? Well allow me to explain. There is a line of demarcation, if you will, in MORRIS COUNTY. That line, in my humble opinion happens to be the Rte 287 corridor. What this translates into is that the "commuter friendly" towns closer to NYC are seeing greater activity and more favorable selling conditions. This would include the towns of Morristown, Madison, Chatham, Florham Park, Hanover Twp, and E. Hanover. Supply is limited and demand is growing. Why is this? Simply put, the millenial buyers are beginning to drive the market. These buyers want to stay close to the rail lines, and town centers for shopping, restaurants, and entertainment value. My projection is that this will continue for the foreseeable future. What does this mean for those towns west of 287?
In my opinion Denville and Randolph will remain relatively strong. These towns are still close enough to allow commuting feasibility to commuter routes. Parsipanny will also remain on the cusp. Rockaway is starting to see a build up of inventory and slowing demand. Roxbury will continue to be challenged by the perception of the Fenimore Landfill, particularly the houses in the Poets Peak area. Mount Olive and Jefferson will continue to see an over supply of inventory due to their proximity to commuter stations.
Chester remains a very desirable town as well as Long Valley, but again, their distances from viable commuter routes will continue to keep their appreciation in check.
If you would like a particular market analysis on any given area please feel free to contact me. Remember, at the end of the day the housing market will still boil down to the individuals needs in any given market. Some buyers will sacrifice their ideal location in order to secure their dream house. Interest rates are still historically LOW and its remains a great time to invest in Real Estate. And remember if you are buying and selling, the market will follow you, so if you are waiting for the price of your house to go up in all likelihood the price of the house you want to buy will also go up. So what are you waiting for??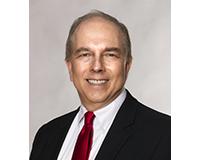 Author:
Andy Walker
Phone:
201-424-8628
Dated:
April 6th 2015
Views:
363
About Andy: Having lived in New Jersey for over 20 years, I have been a top producing Realtor and member of the ...