Mansion in May Fundraiser in Morris
Glynallyn Castle in Morris Township: A spectacular 'Mansion in May' for charity tours
By Marie Pfeifer
Being called "medieval" isn't a good thing–unless you're a castle.
Glynallyn, the star of this year's Mansion in May fundraiser, was inspired by an English Tudor manor built in 1481. The devil is in the details, and they are impressive. Stained glass windows, stone arches, gargoyles, a slate roof and brick walls make this Morris Township castle an ideal decorating show house for the Women's Association of Morristown Medical Center.
The association has pledged $1 million toward construction of a $5 million hospice and palliative care center at the medical center, formerly known as Morristown Memorial Hospital. Much of that pledge money is anticipated to come from next month's tours of Glynallyn, which has been renovated inside and out by more than 40 designers who have donated their services for the exposure and prestige of participating in the 16th annual Mansion in May celebration.
Glynallyn Castle, now residing on 7.5 acres, was constructed between 1913 – 1917 by George Marshall Allen, a New York businessman who made his fortune from color printing patents and investments in utilities, whiskey distilleries and a starch conglomerates. This portfolio enabled him to spend an estimated $500,000 to build his 32,000-square-foot dream home in what was then known as Morristown's "Millionaires' Row."
He commissioned the renowned New York architect, Charles I. Berg, to replicate the regal Compton Wynates manor in Warwickshire, England. Allen chose the wooded land in Convent Station because it reminded him of the rolling English countryside.
MIM Surprises from Scott Seibold on Vimeo.
Allen wanted his castle to look 400 years old. This was achieved by carefully choosing materials like hand-made bricks with rough edges and uneven and varying colors, laid in irregular lines. Pitted, stained, unevenly textured limestone also was used, along with rough timber from old ships and skids.
The unique and elaborate carvings on the exterior of the house are in keeping with the badges of English royalty, such as gargoyles and caricatures. The edifice has a full complement of turrets, battlements, crenelated parapet walls and gables.
Mansion in May designers creatively and skillfully incorporated the castle's rich architecture with their own decorating themes. The results often are stunning. Incredibly, many of the masterful new creations will be dismantled after the month-long exhibition.
The Great Hall, re-imagined by Barbara Ostrom Associates, freshens the Tudor theme already set in place by the rustic beamed walls, soaring ceiling, and gothic stained-glass windows.
A four-centuries-old beer cask head inspired the stylish treatment of a passageway dubbed "Beer and Nature on Tap," said Connie Matsumoto.

Click icon below for captions.
"The Grande Gourmet" by Morgan House Interiors is a kitchen and butler's pantry that fulfills the dreams of any gourmet.
If jazz makes you dance around the house then you'll be right at home descending the stairwell, designed by Lane's End, into the Dungeon, where a jazz club has been designed by Spring Street Dezigns and haute bungalow.
Another noteworthy room is "Pippa Middleton's Private Office" by Linda Benson Interiors. This is the designer's solution to the need for every modern woman to have her own office–especially the sister of the Duchess of Cambridge. Cool blue tones, soft pale yellow walls with a touch of red at the windows, and comfortable chairs and desk are conducive to the business of tending to philanthropy, email, and, of course, one's social calendar.
GLYNALLYN BY THE NUMBERS

32,000 square feet
575 windows
185 doors
66 rooms
19 fireplaces
16 chimney stacks
Gacek Design Group tapped into the architectural vibe of the "Priest's Room"–nobody is sure how that name originated–with an arched, trussed ceiling and faux skylight, the perfect space for a cartographer.
"The Man's Cave" by Houndstooth Interior Design, "A Woman's Cave" by Jodie O'Designs LLC, "Silver Anniversar"y by Diane Durocher Interiors Inc. and "The Ladies Lair" by Interiors at 40 Main all use color and furnishings with panache that is impressive and imaginative.
Landscaping touches are just as enchanting as the interiors. This castle is complete with a moat.
"The moat and the massive circular stone walls creating a grotto effect were all here. Beneath years of neglect we discovered a garden tucked into the hillside that was built in the 1920s," said Ron Cording of Cording Landscape Design.
Designers aren't the only heroes at Mansion in May. A brigade of volunteers will keep the crowds moving–and informed.
"The Mansion in May is one of the few show houses that are 100-percent volunteers," said Beth Wipperman, president the Women's Association. "For me the pleasure is taking an old mansion that has a significant history and putting myself into it.
"I am grateful for the many volunteers we have. We have wonderful teamwork throughout the entire organization. They couldn't be more dedicated if they were paid employees," she said.
Glynallyn Castle, which is on the National Register of Historic Places, is open to the public every day in May. Hours from Monday to Saturday are 10 am – 3 pm; on Sundays, it's 11 am – 4 pm. Admission is $30; seniors get in for $25.
Parking is at 44 Whippany Road, with continuous free shuttles to Glynallyn during tour hours.
Oh, and if you would like to give the tours yourself, the castle can be yours. A Bergen County bank is asking $5.7 million for it.
Kevin Coughlin contributed to this report.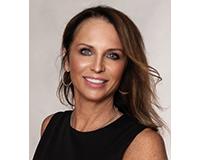 Author:
Kelly Olsen
Phone:
201-669-7520
Dated:
April 27th 2012
Views:
1,441
About Kelly: Having the right real estate agent means having an agent who is committed to helping you buy or sell...