Memories of Nine Eleven
You could not wake up in the NYC area today and not be reminded of the eery similarity of today to that fateful day Sept 11, 2001.
It is a picture perfect day here today as it was on that beautiful late summer day in 2001. I had a special day planned that day. My boss was in from California and we were going to spend the day making sales calls in Manhattan. We drove through the Lincoln Tunnel at approxiamtely 9:00 AM.
When we got out of the car at the roof of the Port Authority Parking garage, I was struck by just how beautiful a day it was and how fortunate I was to be spending it in the greatest city in the world, and overall what a joy it was to be alive and to be so blessed.
However, as we entered the elevators we started to hear talk of a plane that had hit the World Trade Center. Of course the initial rumors were that it was a small commuter plane. Not being terribly alarmed we started our walk to our 1st customer at 27th st and 6th ave. At that point my phone rang a couple of times with concerned fellow employees who knew we were in the city asking if we had heard about the Terrorist attack on the WTC and were we alright.
We got to our customer and all she did was point us to the corner of 6th Ave. What we saw when we got there, was a sight to indescribable to imagine. Bothe Towers in flames, billowing black smoke. We were probably about a mile away. It was absolutely surreal, like watching a movie. A girl moved past us bleeding from the leg. My boss and I went to the top of the nearest building, and from their we watched this tragic event unfold before our eyes.
A group of about a dozen people watched the 1st Tower collapse, followed by the 2nd. I remember thinking at the time that life as we know it had changed forever that day.
We must never forget the innocent men and women who started that beautiful day as they would any other, enjoying normal, productive lives and to suddenly be engulfed in a nightmare of unimaginable proportions.
Terror will never conquer FREEDOM!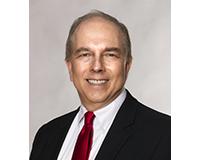 Author:
Andy Walker
Phone:
201-424-8628
Dated:
September 11th 2012
Views:
1,415
About Andy: Having lived in New Jersey for over 20 years, I have been a top producing Realtor and member of the ...