Morris County Prosecutors Office Bust
A seven-month multi-agency investigation launched after a double shooting on Morristown's Abbett Avenue culminated in the arrest of 24 people, with seven more arrests pending, and seizure of more than $100,000 in drugs, weapons and vehicles, the Morris County Prosecutor's Office announced Saturday afternoon.
"It is the single…largest crime-ring bust in the history of Morris County Prosecutor's Office in terms of individuals arrested and the quantity of items and drugs seized," Prosecutor Robert Bianchi said at an afternoon press conference.
Morristown native Rashan Caldwell (also known as "Lil Hick"), 32, of Linden was arrested on charges including attempted murder, aggravated assault and unlawful possession of a handgun, stemming from the Oct. 8 shooting that sent two victims to the hospital, the office said in a press release.
An undercover operation determined that he and Jamion T. Fenner (aka "Spit"), also 32 of Linden, ran "an expansive gang, gun and drug network" in Morris, Essex, Union and Warren counties, the office said. Both men were charged with drug and firearm offences and are being held on $1 million cash bail.
Rashan's mother, sister and brother also were arrested, the prosecutor said.
Caldwell and Fenner allegedly are high-ranking members of the Bloods street gang, which originated in Los Angeles in the early 1970s, the prosecutor said.
The various agencies involved shut down the network and seized items including two .45 caliber semi -automatic handguns; one 9 mm semi-automatic handgun; 2,000 packages of heroin, ready for street distribution; an unpackaged ounce of heroin; seven ounces of cocaine; $3,400 in cash; a "significant" amount of handgun ammunition; paraphernalia for packaging and distributing drugs; and several vehicles "Which were used as part of the criminal enterprise," the office said.
At about 4:30 a.m. Friday, the Morris County Prosecutor's Office Special Operations Division coordinated with agencies in Warren, Union and Essex counties and served simultaneous search and arrest warrants on 24 people. Those arrested are being held in the Morris County Correctional Facility pending formal charges, the office said.
Little information was given at the press conference on the location of the seven people still being sought.
Bianchi praised the agencies involved for their willingness to share resources and work together.
"This case clearly demonstrates that those who prey on the citizens we serve don't limit their activity to one particular town or municipality," he said. "The criminal element crosses geographic boundaries, and this case demonstrates the success that can result when law enforcement does the same."
Bianchi's office thanked these agencies and officials for their help: Union County Prosecutor Theodore Romankow, Warren County Prosecutor Richard Burke, Essex County Acting Prosecutor Carolyn Murray, Morris County Sheriff Edward Rochford and Morris County Park Police Chief William Huyler.
Also: Morristown Chief of Police Peter Demnitz, Morris Township Acting Chief of Police John McGuinness, Denville Chief of Police Christopher Wagner, Florham Park Chief of Police Patrick Montuore, Hanover Township Chief of Police Stephen Gallagher, Jefferson Chief of Police Kevin Craig, Madison Chief of Police John Trevena, , mount Olive Chief of Police Mark Spitzer, Parsippany-Troy Hills Chief of Police Anthony DeZenzo, Randolph Chief of Police Robert Mason, Washington Township (Morris County) Chief of Police Michael Bailey, Washington Township (Warren County) Chief of Police James McDonald Sr., Pohatcong Chief of Police Paul Hager and Linden Police Chief Salvatore Bivona.
Bianchi also noted, "As a result of the great staff that I have and my command staff in particular, we have seen an almost 13 percent decrease in crime in Morris County in the last five years, while the rest of the state has trended upward."
Anyone with information about the people arrested or still being sought is urged to contact the Morris County Prosecutor's Office Intelligence Crime task force at 973-285-6200 or the Morris County Sheriff's Office Crime Stopper Program at 973-COPCALL.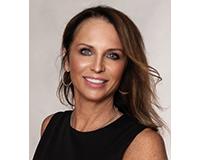 Author:
Kelly Olsen
Phone:
201-669-7520
Dated:
June 3rd 2012
Views:
2,210
About Kelly: Having the right real estate agent means having an agent who is committed to helping you buy or sell...